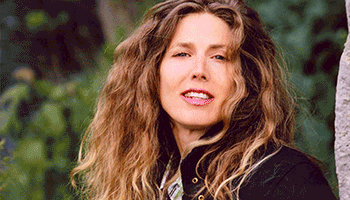 Wednesday, April 22, 2020 At The Town Hall, New York, NY
Live performances by: Mustard's Retreat • John Gorka • Peter Yarrow • Max Hatt/Edda Glass • Leslie Mendelson • Sophie B. Hawkins
HAPPY BIRTHDAY, EARTH DAY!
MUSIC WITH A MISSION: EARTH CONCERTS
| Artist | | Website |
| --- | --- | --- |
| Mustard's Retreat | | |
| John Gorka | | |
| Peter Yarrow | | |
| Max Hatt/Edda Glass | | |
| Leslie Mendelson | | |
| Sophie B. Hawkins | | |
Artist Bios
Mustard's Retreat
Mustard's Retreat, a trio from Ann Arbor, MI, was formed by Libby Glover, Michael Hough and David Tamulevich in May of 1975. The band was known for fun and spontaneity fueled by Michael's joy of performing, David and Libby's harmonies, and their original folk-inspired songs. The trio's 2018 album, Make Your Own Luck, has a fitting title for the three of them who have always sung the songs they enjoyed and cared about, regardless of the trends of the music industry and pop culture. They are committed to simply being themselves and connecting with their audiences as if they were family. Together, Mustard's Retreat has traveled more than one million miles and performed more than 6,000 shows, from pig roasts and pool parties to Lincoln Center Out of Doors, The Barns at Wolftrap and the Kennedy's Center's Millennium Stage. Their performances are always joyful and uplifting, as well as intelligent, thought provoking and insightful.
John Gorka
John Gorka is a world-renowned singer/songwriter from New Jersey who got his start at Godfrey Daniels in the late 1970's, where he was inspired by a variety of folk musicians such as Stan Rogers, Eric Andersen, Tom Paxton, and Claudia Schmidt. He soon took his own original acoustic songs to New York City where Jack Hardy's legendary Fast Folk circle became a powerful source of education and encouragement. In 1987, Red House Records caught wind of John's talents and released his first album, I Know, to popular and critical acclaim. In 1989 he signed with High Street Records and continued to gain increasing attention for his rich, multifaceted songs full of depth, beauty and emotion. John has released 11 studio albums, performing and touring with artists such as Nancy Griffith, Lucy Kaplansky and Mary Chapin Carpenter. When not on tour, John lives in Minnesota and enjoys spending time with his wife and children.
Peter Yarrow
Peter Yarrow's talents as a creative artist – both with the legendary trio Peter, Paul & Mary and as a solo performer – are frequently directed at using music to convey a message of humanity and caring. His gift for songwriting has produced some of the most moving songs from Peter, Paul & Mary, including "Puff, the Magic Dragon" and "The Great Mandala". As a member of the renowned musical trio, Peter has earned multiple gold and platinum albums, as well as numerous Grammys. Many issues have moved Peter to commit his time and talent: equal rights, peace, the environment, gender equality, homelessness, hospice care, and education. Peter Yarrow's life and work – culminating in the founding and leadership of Operation Respect with its "Don't Laugh At Me" initiative – is based on his passionate belief that music, with its power to build community and catalyze change, can be a particularly powerful organizing tool.
Max Hatt/Edda Glass
Max Hatt/Edda Glass have "an incomparable spook" (Nashville Scene) and a "unique sound" (Larry Groce, NPR) that's taken them across the country from NPR's Mountain Stage to NYC's Lincoln Center, DC's Kennedy Center, and the Sundance Film Festival. Praised for her "impeccable vocal command" (PopMatters) and compared to a gamut of singers from Astrud Gilberto to Billie Holliday, Glass's voice is ultimately "one of a kind… you cannot confuse her with another artist" (New York Theatre Guide). Hatt's equally distinctive guitar work combines the harmonic innovations of jazz and classical with the melodic resonance of folk, creating music that's "subtly poignant, elegantly funky, and haunting without trying to be" (Nels Cline, Wilco). Together with Glass's literate lyrics, this Jazz Americana evokes the grandeur of the western landscape, telling intimate stories of the little people on great plains, and leaving audiences with a feeling both light and deep.
Leslie Mendelson
Leslie Mendelson is a singer/songwriter from New York. Influenced by her father, a trumpet player and music teacher, Leslie became passionate about music during her early childhood. Leslie's other musical influences range from Carole King to Laura Nyro. She started out singing her original music with a Long Island folk-rock combo, Mother Freedom, with whom she recorded an album. In the spring of 2002 Leslie relocated to New York City where she participated in the New York Songwriters Circle. She self-released her first solo CD, Take It As You Will, in 2005, attracting the help of jazz and R&B producer Joel Dorn. Dorn helped her record her next batch of demos and win her current recording deal with Rykodisc. Her newest album, Swan Feathers, was released on June 30, 2009 under Rykodisc, and called upon producer/arranger Rob Mounsey. The album's supporting cast includes James Maddock, Rich Hammond, Aaron Comess and Ben Wittman.
Sophie B. Hawkins
Legendary songstress Sophie B. Hawkins has been tugging at heartstrings for decades with her powerful storytelling, crafting dizzying tunes that idle between the potently forlorn and the strangely comforting. Born and raised in New York City, Sophie has always been an artist at heart. She got her big break playing percussion for Bryan Ferry and, after he fired her, she was inspired to write the hit single "Damn, I Wish I Was Your Lover". Her first album, Tongues and Tails, was an immediate success, earning her a Grammy nomination for "Best New Artist". Sophie followed with Whaler, which featured the smash ballad "As I Lay Me Down" and sealed her rising reputation for musical breadth and lyrical depth. Sophie has recorded five studio albums and has proven herself a resonant and enduring artist, earning six New York Music Awards and an ASCAP award. Sophie has two children and currently resides in Brooklyn, NY. 
Get Tickets